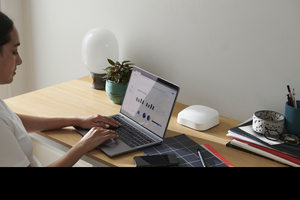 Networking
Brand Partners
curated for curtting-edge tech & support
ARAKNIS NETWORK
Araknis Networks® understands the importance of modern, seamless connectivity. Picture an install where complex equipment is connected through the cloud, and each piece of your network delivers top speed and incredible performance, wherever you need it. Why settle for anything else? Our exclusive Araknis products are expertly engineered to deliver best-in-class performance and support a wide variety of networking needs for professional integrators. With Araknis, you'll get supreme dependability, even in the most demanding environments.
LUXUL
Luxul is the leading innovator of simple-to-deploy professional grade IP networking solutions for use by custom installation professionals. Designed for use in both residential and commercial environments, the Luxul family offers a complete line of solutions that simplify network design and deployment—resulting in a scalable network that is both powerful and easy to install. 
PAKEDGE
Dynamic networks and simple solutions, Pakedge works to integrate your businesses and homes into the future. Pakedge is an industry leading manufacturer of high-performance end-to-end networking platforms for residential and commercial AV applications. Pakedge is recognized by industry peers and winner of the prestigious CEPro Brand Leader award for Networking in 2013 and 2014 and specializes in integrating high performance engineering innovations, operational simplicity, and systems engineering to develop technology that enables customers to unleash the power of their network.

EERO
Eero is the world's first whole home wifi system that delivers hyperfast, super secure wifi to every room in your home. eero is a mesh system that brings wifi down halls, around walls, and to every corner of your home. Unlike a traditional router—which can leave some rooms out of wifi's reach—an eero system uses multiple devices that work together harmoniously to send connection in every direction. We call it TrueMesh technology that truly adapts to you and your needs.