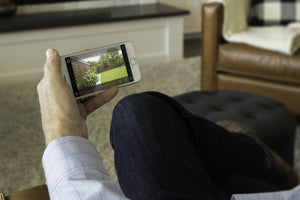 Surveillance
Brand Partners
curated for cutting-edge tech & support
VISUALINT
Visualint is intelligent video surveillance. Through seven "rules" of analytics, robust system integration and remote video monitoring, Visualint solutions deliver unparalleled safety to residential and commercial jobs.At the core of each Visualint system are intelligent video cameras backed by over twenty years of research and development. Using seven analytic rules, our trained technicians create customized, virtual boundaries that extend beyond the walls of the customer's property out to the perimeter, revolutionizing the way you see surveillance systems.

LUMA
Luma Surveillance™ is more than a series of cameras and recorders. It's the ability to keep you and your family safe. It's confidence while you're away from home. It's the gift of watching what truly matters: your child's first steps, your dog's anticipation of your arrival home, your surprise birthday party, all captured in HD. It's Luma – and it's going to change your life. A simple and intuitive user interface is consistent across multiple platforms, giving you complete control of your system. Advanced playback capability allows you to pause, rewind, and jump to a live feed with just the push of a button. And with Luma's intuitive app, you can access video directly on your phone or tablet at all times.
WIREPATH
Wirepath provides end-to-end solutions that ensure every job gets built quickly and accurately – all while meeting industry standards.  When it comes to integration essentials, Wirepath has everything you need to connect every part of your installation. From bulk wire and patch cables to media enclosures and wall plates, all the way down to necessary connectors and patch panels, Wirepath has the little things that make big installs possible.